Apple company improves lipos can increase battery life
TIME:2015-09-30 15:22:30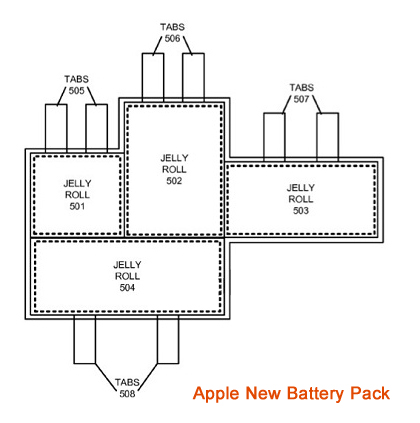 Parameter
It shows that apple will redesign lipo batteries for iPad, iPhone and MacBook to improve battery life.
The new lipo battery pack will have some different size of lipo cells.
Apple Company is finding to extend the new concept battery pack and apply for patents to
TRADEMARK LAW OF THE UNITED STATES OF AMERICA.
The target is to improve the performance of lithium polymer battery packs in more and more electronic products,
such as iPhone, iPad and MacBook. Some batteries are in in parallel to be a battery pack.
The cells in a pack are not different length and thickness. So that it will be up to the hilt to use the limited space.
Now the capacity of lipo battery pack is higher a lithium ion battery, and also meet a higher voltage.
The custom lithium polymer battery pack can be designed for any size to fit most of products. For example,
it can be assembled back to scream to increase capacity. In the same way, make more different length or
thickness lipo battery packs but unsymmetrical in phones to fit for other parts, such as CPU, PCB, memory and so on.
Apple company is interest in improving battery life. In the early, they want to make a high density lithium polymer battery.
Apple also would like to make external power supply, so that you can charge apple products when can't find power supply.
Contact